Door delivery facility
Urgent delivery facility

Part awareness to customer

Marketing activities for customer
Mechanic training at regular basis
Annual customers meet

Motivational trip (National and International)

Shop branding of customer
Welcome to
S M Auto Group
S M Auto Group, located at Varanasi in the state of Uttar Pardesh (Bharat), was established in 1977 by Shriyans Kumar Jain. Today, S M Group is still managed by members of the Jain family, Mohit and Amit, sons of Shriyans Kumar Jain.
Today S M Auto Group is a significant player in Eastern UP automobile industry. We have over the years grown to a renowned, progressive & System oriented Business House in automobile sector. We have around 2000 customers in different part of India. Our group aims at serving each and every customer who is looking at qualitative and value added products.
Starting with a small repair workshop of Fuel injection pump in November 1977, we have diversified horizontally from auto Parts & lubricants distribution to Sponge Iron Manufacturing to Cemented Electric Pole Manufacturing to Coal Transportation, risen vertically to an annual turnover of Rs 3.0 billion by year 2019, having business establishments and warehouses at Varanasi, Lucknow, Gorakhpur, Prayagraj, Sonbhadra, Faizabad, Nagpur and Bokaro steel City.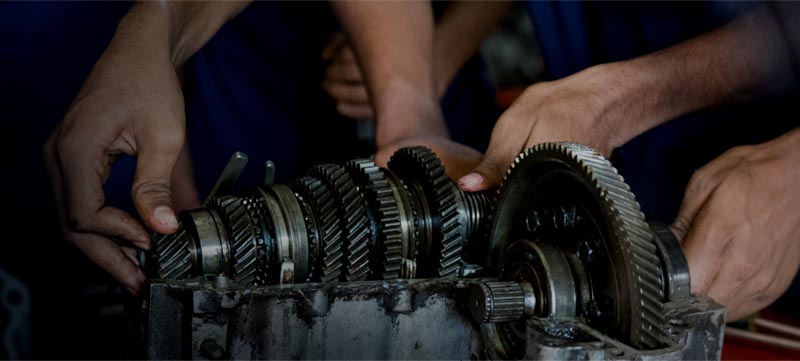 Competitive Strength
We have inherent strength which gives us an advantage and a competitive edge over others. Some of them may be summarized as under
Strong Customer Network
Our family has over time attained a very good reputation in the Automobiles Industry in Eastern U.P. We are engaged in this field for a period of over three decades and we have developed strong customer network in all major cities of Eastern U.P. We are confident enough to deliver desired results according to Company Expectations. We also started other businesses with your core strength i.e. Relationship with customers.
Flexibility, Synchronization and Youthful Enthusiasm
Being a perfect blend of young and experienced members we are well educated, systematic, well coordinated, adaptable, technically sound, innovative and flexible depending to the changing demands of Automobile Parts Industry.
Working With TML Divisions
We are currently working as a Distributor of spare parts of Commercial Vehicles of Tata Motors Ltd. for Eastern & Central U.P and Vidarbha region of Maharashtra. We are currently working with TML under three different divisions namely:

After Market Sales i.e. Retail Market
Government Institutional Sales, mainly UPSRTC

Authorized Service Station Sales
Our Activities
Domain I
Marketing and Technical training of Mechanics and Re-borers. In this domain we will also try to increase awareness amongst vehicle owners for using Genuine Commercial Vehicles Parts.
Domain II
We also engage ourselves into Effective Retailer Contact Management whereby we try to increase Market Share by increasing retailer network and by achieving retailer satisfaction vide improvement in Fill Ratio and Response time.
Logistics
Auto parts distribution, a core business of SM Auto Group, is highly dependent on efficient logistic arrangements. Cost on transportation & transit insurance of material and delays/damages therein affect it not mere proportionately but much higher.
Logistics is managed by a warehouse head and we have a fleet of 30 pickup vans & LCVs with its own support staff. Much of the dispatches are executed through our own fleet under a door delivery concept. Rest is undertaken through suitable and convenient private transporters.
Customer preference certainly weighs in favor of own S M Auto fleet which of course is being expanded gradually. But considering that private transporters with their enormous network cannot be discounted because of over own capacity limitations and financial viability on many routes. SM will thus continue with a mix of both these arrangements. It will however always give priority to efficiency, safety of material and economy of operations in the interest of our valued customers and our business.
Online Order
If you are a customer of TATA Genuine Parts, you know of our commitment to you. We do our best to fulfill your requests in a timely, accurate manor. In order to for you to find the information we need to fulfill your order.